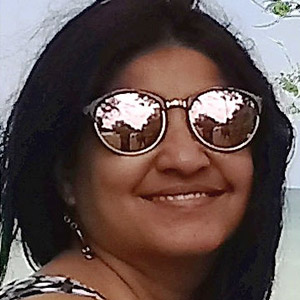 Kinnari Patel
Growing up in a very creative environment in Ahmadabad, India, Kinnari began painting as a kid. With all its colors and activity, Mother Nature has inspired her to combine colors in such a way that makes for a beautiful, perspective painting. She attained education in the Arts and continued to grow as an artist. Once in Ahmadabad and now in Toronto, she has participated in various solo and group exhibitions.
Using oil color and texture for realistic paintings, she now paint more abstract paintings with oil and acrylic colors.
Her specialty is in Oil and Acrylic Paintings, Water-Medium Paintings, Murals, Religious Paintings, and Ceramic Work.