Our History
Artists & Artisans Development Network (AADN) was founded in 2014 to provide resources and community development for artists and artisans who are immigrants to Canada. We started by helping artists participate in community events and festivals to promote and showcase their work, and have since grown our community and program offerings. We now work with over 500 artists in over 12 languages, helping them access cultural and economic opportunities. The organization is the brain-child and was founded by Dr. Abdulhamid Hathiyani and Shirin Mandani.
Goals & Philosophy
Our Goals
We support newcomer artists and artisans through training and development, sharing information and opportunities, and community-building initiatives. We bring members of the community together through celebration of visual arts, crafts, music, and dance.
Our Philosophy
We want immigrants in Canada to be able to maintain their cultural heritage and express themselves through their art. By helping artists access opportunities, we help them feel at home, connect with other creative people, and find economic stability.
Funders & Sponsors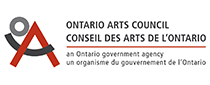 Programs
Community building through creative collaboration
Festivals & Events
Artists and Artisans Development Network celebrates our cultural diversity and builds community through the arts. We host festivals and events to provide opportunities for artists to share their work, and help them reach new audiences by encouraging participation in events hosted by our partner organizations.
Documentaries
​Artists and Artisans produces documentaries on social and economic barriers faced by artists and artisans of colour and from immigrant communities. Through this storytelling medium, we raise awareness of these challenges and celebrate the work they create despite them. Our documentaries also help artists promote their work and small business initiatives.
Information & Referrals
The artists and artisans that comprise our network receive information about support systems, information about opportunities, referrals, and more. We hosts discussions, focus groups, and shares resources to build community and provide mutual support.
​Workshops & Training
​Our workshops and training programs bring together artists and community members to collaborate on visual arts, written word, digital media, and storytelling projects. We work with professional and aspiring artists of all ages and cultural backgrounds. Seniors, refugees, youth, and women are encouraged to find participate and find empowerment through the arts.
Annual Report 2022
Annual Report 2020
Annual Report 2019
Annual Report 2018
We depend wholly on the support of donations and volunteers. Join our community by making a donation or becoming a volunteer today. Your support will provide crucial support to immigrant artists, helping them build community and access economic opportunities in their new home.