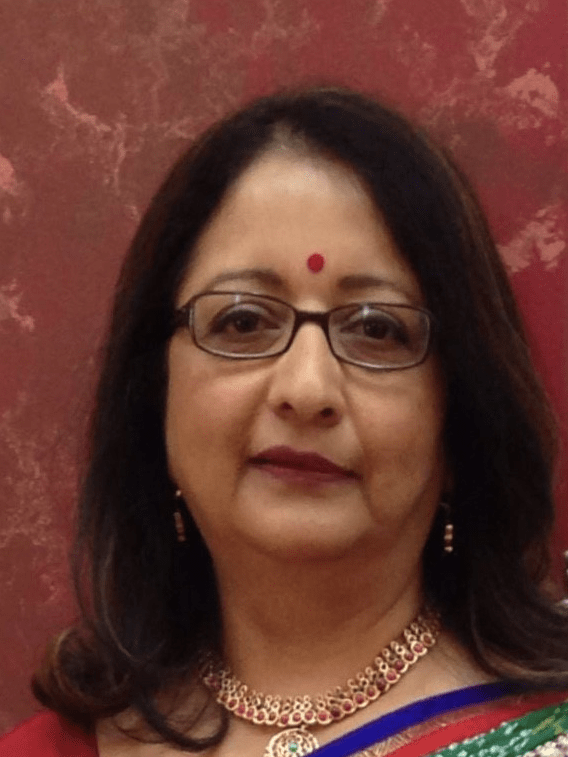 Jayshree Mina Daya
Jayshree Mina Daya, is a Scarborough artist who migrated to Canada in the mid nineties, has nurtured a lifelong love of creative expression through painting and design. Born and raised in Nairobi, Kenya, her art incorporates imagery of the nature and wildlife that she grew up surrounded by. Her love of beauty combines with her formal training in a Fine Art College in Mumbai, India, to create work that is fuelled by passion and steadied by technique. She has been painting for more than 30 years. Her creative style is constantly evolving as she enjoys experimenting and painting freely but finds herself inexorably returning to the medium of acrylic and watercolour painting. She has worked as an art teacher in a Montessori School in Pickering, Ontario. She is passionate about art education and believes strongly in teaching both children and adults the skills that can enable them to draw and paint realistically. She chose to become a teacher because she wanted to work with people, especially young people. "I absolutely love their energy. I love helping them, watching them grow as artists and getting to know them as individuals"! Her artistic pursuits have branched into fashion design, children's art and crafts, and embroidery and batiks. Mina's background and diverse experience have blended seamlessly on programs facilitating countless art projects. Nature and music are her main sources of inspiration.
Most of her art relates back to nature and it is very rare that she makes something without listening to music. She has also created many commissioned works of art. She continues to learn and collaborate with other artists.
Experience and Involvement:
Retired Art and crafts teacher at a local Montessori School.
Volunteered with arts and crafts at the Artsfest, Pickering.
Organized and participated in kids art camps and after school art programmes and various cultural events.
Organizer and Instructor at Paint Night parties.
Instructor with the Autistic Society Durham region.
Instructor with a retirement home in Ajax.
Successfully participated in various art shows as well as Juried art shows around Toronto including Solo art show at the Ontario Power plant, Pickering.
Member:
Ajax Creative Club.
PineRidge Art Council.
Art Guild of Scarborough.
Scugog Art Council, Port Perry
Scarborough Arts Council.