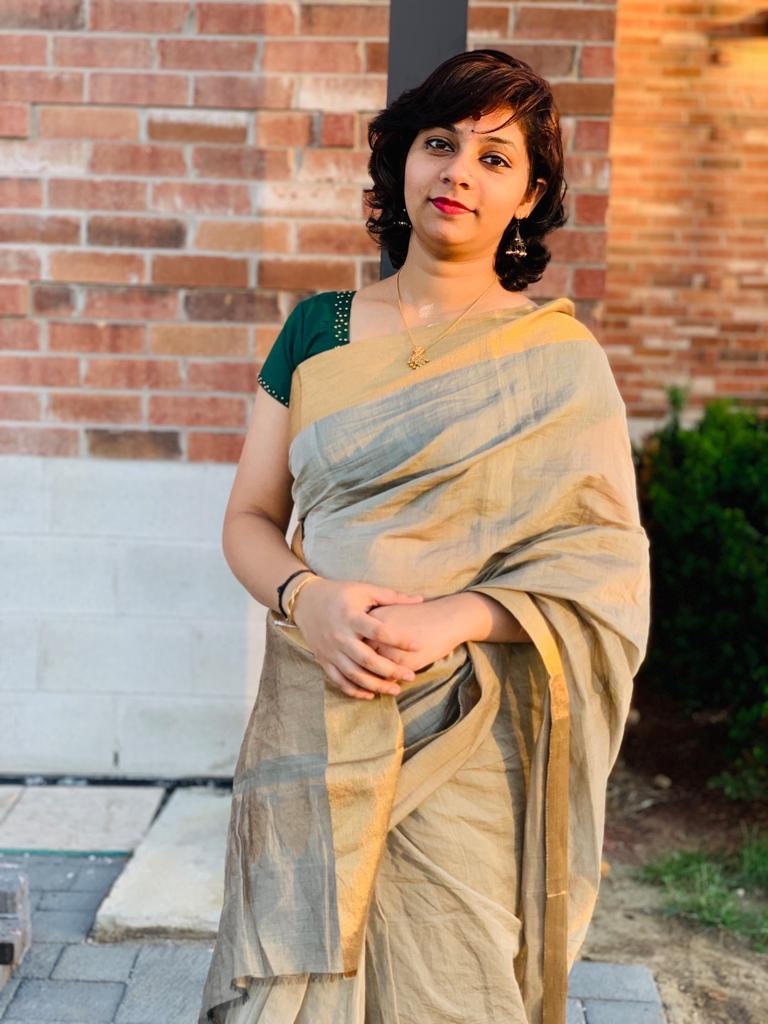 Anjali Arun
I am from Kerala, the southern part of India. I currently live in Milton, Ontario, Canada. Art has always been part of my life since childhood and it always fascinated me by beautiful works of others too.
My hobbies mainly include painting, sketching, singing and dancing. I see myself as an "observer and critic". I am not a full-time artist but always would love to engage myself on my interested areas. I am largely a self-taught painter though I studied MBA around five years ago. My paintings are mostly done with acrylics and oil paints. I concentrate more on abstract painting and landscapes. I was an exhibiting member of ACS (Amrita cultural Society) during my college days.
Whether for my own enjoyment or for private commission, I love to use my brush and paints to creatively capture a likeness. From time to time I vary my subject matter with a landscape or some portrait sketches, but abstracts remain my true obsession.
Music is my life and passion since age 3, a trained Carnatic classical vocalist for 15 years. I was a professional vocalist and also conducted many individual and group concerts back in India. Also performed in many competitions and won prizes.